KVGM "The Last Wave" (4/17/22)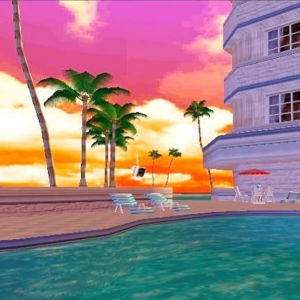 Do you hear that sound? Can you feel it? The cool ocean breeze in your hair, the salt on your tongue. It's the smooth crash of the Last Wave on KVGM with your host, Hammock, bringing you thirty minutes of the best video game jams(z) from all your favorite composers and consoles, each and every week from our beachside studio in sunny Aqua City Island. Sit back, relax, and get ready to catch…the Last Wave.
More jams, more jams, more jams. More mahjong, more visual novel smut, more picross late night action, more Nobuo Uematsu. Hopefully you find something you enjoy in here…hopefully you enjoy it all. If you don't enjoy any of it, maybe you should be listening to our sister show, KVGM "Afteryachts", featuring some of the best dad yacht rock in video games.
Playlist
Crystalline – Fernanda Dias
(Unsighted, Nintendo Switch)
Expedition – Nobuo Uematsu
(Fantasian, iOS)
Criminal Investigation – MANYO
(Kara no Shojo: The Second Episode, PC)
Match #1 – Kennosuke Suemura
(Super Real Mahjong: Dousoukai, Game Boy Advance)
BGM 1 – Jupiter Sound Team
(Picross S5, Nintendo Switch)
Select – Mariko Nanba
(Blinx: The Time Sweeper, Microsoft Xbox)
BGM 22 – Doors Music Entertainment
(Echo, PC)
Ending – Masahiko Takaki
(Raimais, Arcade)
Podcast: Play in new window | Download