KVGM "The Last Wave" (5/22/22)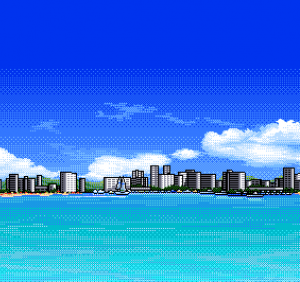 Do you hear that sound? Can you feel it? The cool ocean breeze in your hair, the salt on your tongue. It's the smooth crash of the Last Wave on KVGM with your host, Hammock, bringing you thirty minutes of the best video game jams(z) from all your favorite composers and consoles, each and every week from our beachside studio in sunny Aqua City Island. Sit back, relax, and get ready to catch…the Last Wave.
It only happens once a year but today is that day, where the Last Wave and the Last Wave After Dark are released simultaneously. That means, if you're not already a member of the Patreon, now's the best time to get onboard and get access to a backlog of very special episodes devoted to soundtracks, composers, even special guests. It's only $2.22 a month (hence the 22nd of every month) so it's less than a cup of coffee but by supporting the show, you help us keep the lights on at the KVGM studio.
Playlist
R&B 3 – The Humble Brothers
(The Sims: Life Stories, PC)
Horse Sense – Kensuke Inage
(Winning Post 8 2018, Nintendo Switch)
Gata Mitu – Kota Kubokawa
(Kokoro ni Shimiru: Mouhitsu de Kaku – Aida Mitsuo DS, Nintendo DS)
ROMAN – Yasuhisa Watanabe
(Taikyoku Mahjong Net de Ron!, Sony PlayStation 2)
Back Alley – Akihiro Nishida
(Zero One SP, Game Boy Advance)
Fade – Masako Ogami
(LiberoGrande, Sony PlayStation)
Take a Ride – Unknown
(Adult Puzzles: Pole Dancer, PC)
Summer Lead the Way (Ending) – Takefumi Haketa and Robbie Danzie
(Burning Soldier, 3DO)
Special Request
Memories of Memories – Lifeformed and Jackie Kwan
(Tunic, Microsoft Xbox One)
Podcast: Play in new window | Download